We Offer Full Service & Repairs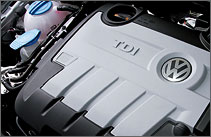 Vehicle Servicing

For long life, good performance, and efficient running of your vehicle getting a regular service is essential. At Volkspower we can look after all of your vehicle servicing, from an oil level check, to a full comprehensive service.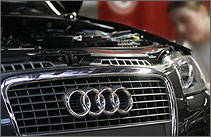 Free Advice and Reminders

The technicians at Volkspower can offer you free friendly advice on your VW or Audi. If you have any concerns or worries, give them a call for their expert opinion. They also send out free reminders for when your Service or Warrant of Fitness is due and special offers too!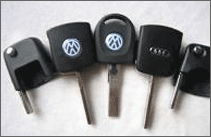 Cutting and coding of keys

All keys are cut on site for a perfect fit. Keys can be coded to suit most models. We can cut and code keys, and program transponders for all VAG brand vehicles. Keys can be coded to suit early to current generation vehicles.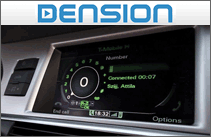 Dension ipod/phone adapter kit

Volkspower can help you with a car multimedia adapter particular to VW & Audi, available from Dension. It offers the same functions as the factory audio multimedia interface but costs way less. View the Dension website.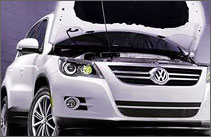 Vehicle repairs

If you have a problem with your vehicle, Volkspower can fix it. We undertake all manner of vehicle repairs including: insurance work, ABS repairs, electrical faults, steering and suspension repairs.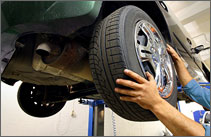 Warrent of fitness,
pre-purchase inspections

Our experienced mechanics can perform full vehicle WOF checks. We also offer a comprehensive pre-purchase vehicle inspection, so you can be confident that your next vehicle is in good mechanical shape.
Regular service : hassle free motoring
A regular service is essential to keep your vehicle running well, and more economically, it will last longer without the need for large expensive mechanical repairs.

Modern cars feature more electronic systems, and more intricate mechanical components than ever before, avoiding regular services can increase the risk of components failing or becoming damaged. It's generally much cheaper and more convenient to arrange repairs and servicing as soon as you spot a fault with any aspect of your vehicle, rather than waiting until the problem becomes more serious. Servicing your car also helps it retain its value for longer, which is important when it comes time to sell.
Book your car in for a service